5 consumer insight examples: brands getting it right and what you can learn from them
Here are 5 real-life consumer insight examples where actionable data has been used to create winning campaigns. See how it's done and what you can learn.
Consumer insights go beyond simply spotting trends in behaviour. It's more about understanding why people do what they do. That way, you can shift to marketing that's proactive rather than reactive, and anticipate their (and your) next move.
If that's the kind of knowledge you want to build your business on (and trust us, it should be), keep reading. We'll explain everything about the magic of consumer insights, where to get them and what you can learn from them. With some real-life examples and the right tools, you'll have your next campaign up and running in no-time.
What are consumer insights?
A consumer insight is specific information about the opinions and behaviours of consumers, that doesn't just explain what they do, prefer or think, but also the reason behind it. With this essential knowledge, you can create more effective marketing campaigns, better products and tailored services.
For instance, beauty brands do market research, and see that there's a downward trend of women in their twenties dying their hair. That's something they can work with.
But if you take a step further, from the market as a whole to the customers' minds, you can understand why this demographic is buying less and less hair dye. Perhaps they are hesitant because of the chemicals being used? Or there could be social and generational differences in whether people feel the need to dye their hair? That's where consumer insights can help you make a difference.
Now you can also try to rebrand and create products that match expectations better, with natural ingredients for instance.
Analysing consumer insights and human behaviours and not just market trends is essential if you want to set yourself up for success. After all, 'the market' is made up of humans. Get to know what makes customers tick.
So, if you want to step up your game, gathering consumer insights is the step that comes after market research. It analyses why things are happening, giving you a lot more information to base your next move on — product or messaging wise.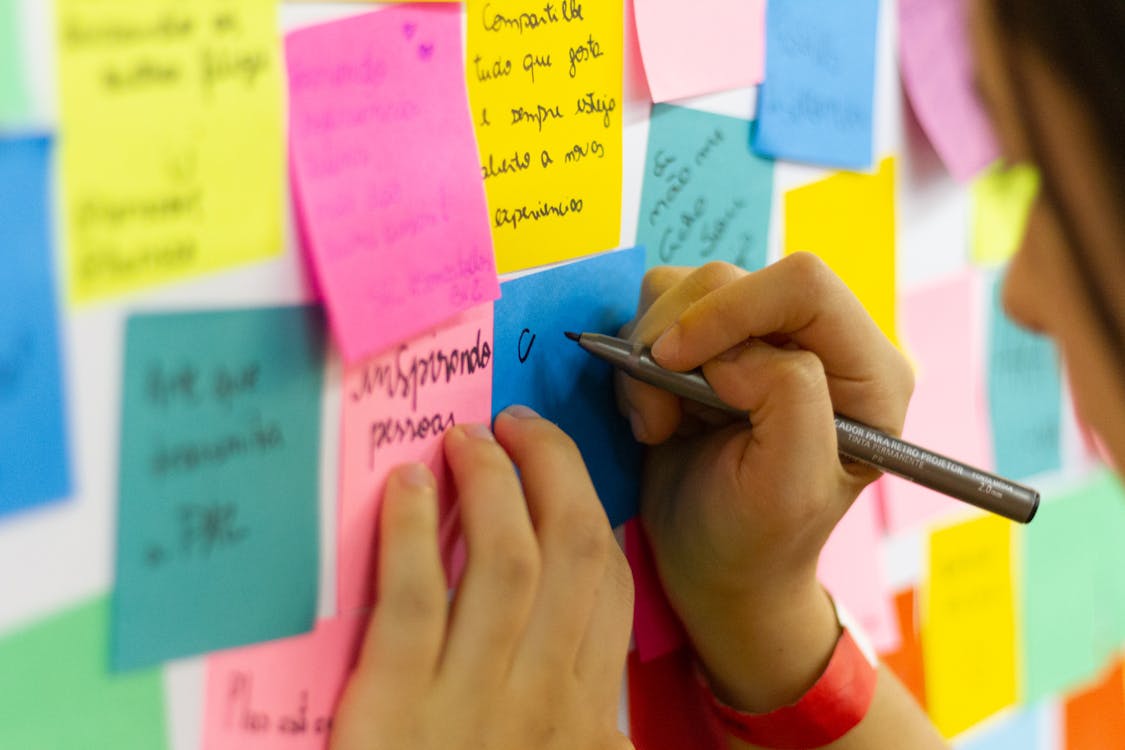 Why you should use customer insights in your marketing strategy
Customer insights make your marketing strategy more targeted. You get a clear idea of what to focus on in your current situation, and how to prepare for the future. It's much easier to resolve problems or face challenges if you know what has been the root cause of the problem, rather than just recognizing the problem.
According to Microsoft, organizations that leverage their customer behaviour to generate insights outperform their peers by 85% in sales growth.
So, if your existing data from market research leaves you unsatisfied, and you want to dive deeper into the trends you spot, turn to customer insight. They can help you answer questions like:
What do we need to succeed with that new target market?
Why are sales down in that target audience?
How would we need to change product X to make it attractive for young people?
What is our audience noticing first in a brand?
What does our new target market not like about the competitors?
You learn how to amplify your marketing efforts by improving your own brand and product, and by understanding what the competition is doing wrong—in the eyes of your audience. You often do this with an ideal customer profile that you create from your consumer insights.
Get quick and quality consumer insights with Attest
Use customizable survey templates designed by experts to understand your consumers and improve your marketing strategy. Send it to your target market within our audience of 125 million people in 58 countries.
Launch your free survey
Take control over the customer journey
Plus, consumer insights are useful in any stage of customers' journey and buying process. Even if people have never heard of your product or brand — or maybe especially then — you will want to know what's going on inside their heads. That way you can put yourself in the spotlight to enter the awareness first, making a great first impression – a customer journey they will treasure.
Personalize your marketing messaging
If you want personalization in your marketing and improve customer experience, you can't go without consumer insights.
If you want to target customers in a more unique way, you need a more in-depth understanding of what catches their eye, and what makes them choose The trick is: don't talk about your products or brand. Talk about your customers.
They're crucial for brand development
Build a brand that your customer base will love. Not just for its products and services, but also for the customer sentiment it sparks. Many consumers don't just gather information on a product, but want to connect with a brand. That's why good brand development is so important. Get to know your users and raise awareness by getting in their heads—and you can test the impact when you measure brand perception with things like consumer research platforms, customer profiling software and brand intelligence software.
Prevent misunderstanding in any marketing campaign
Nothing's more awkward than a brand trying to understand how a target audience thinks, without ever asking them. Have you ever seen a marketing campaign or ad that was somewhat obviously aimed at your demographic, but you couldn't help but roll your eyes?
Go beyond knowing what people want to see and understand why — then you'll know the how.
Predict churn and improve inventory planning
Spot a trend in sales? Make sure you always have your stock on point. By not only looking at the numbers, but also the buying reasons (and why people stop buying) you can optimize your inventory to a T.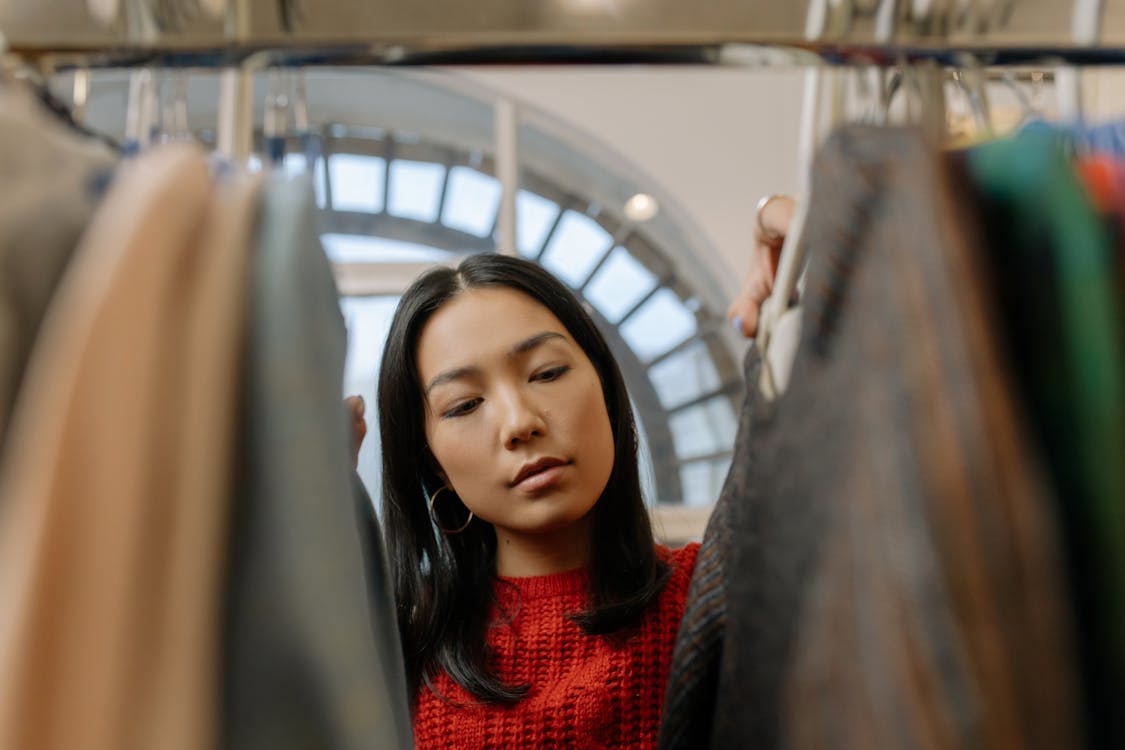 Maximize customer lifetime value and customer retention
Understanding what your customers think now is great. But monitoring this over time is even better, especially if you want to build customer loyalty and boost customer retention. It will help you adapt your marketing and products exactly at the right time, so customers can't help but come back for more.
Branch out into new markets successfully
This is more or less a combination of all the reasons we mentioned above. If you want to enter a new market and reach new target consumers, make sure you get to know the people there really well before you make a move. This will help you decide whether it's a smart decision, and what your opening line should be.
If you want to start finding the best consumer insights for your business, you'll probably need a dedicated platform to streamline the process. We've compiled a list of the best Qualtrics alternatives for sending customer insights surveys.
5 key consumer insights examples that worked
It's time to dive into some real-world examples of how consumer insights can take your business to the next level. Here's how Attest customers have gathered valuable customer insights.
1. Evive Nutrition used consumer insights to take the States by storm
Evive Nutrition revolutionized healthy eating in Canada, and their next step was the US. After five years of building a successful brand, the business knew it was time to start testing the waters in the States.
Evive Brand Manager Amaël Proulx said: 'We expanded with the blue ocean strategy, meaning nobody is doing exactly what we're doing in the US, so we wanted to capitalize on our innovation and uniqueness with our cross-sales channels.'
The insight
To be able to 'wow' their new target audience, Evive Nutrition turned to Attest for customer insight. And with success!
'One of the most valuable learnings also had to do with the types of flavours the US found the most appealing. We were able to validate many of our assumptions when it comes to our communications.'
Why it worked and what you can learn from it
It's not just the customer insight that set Evive Nutrition up for success, it's also how they utilized them. They made sure everyone had access if needed, and everyone was up to speed.
2. Organic valley uses consumer insights to find the right flavours
A fast-paced F&B brand that continually develops and markets new products, needed some help in their decision-making process. Tripp Hughes, Senior Director of Consumer Strategy at Organic Valley, found that help for his team in Attest.
He uses it to fuel innovation, speed up iteration and nail down the most effective messaging. With consumer insights, he was able to develop a tasty new breakfast innovation, Egg Bites.
The insights
Hughes said: 'We were able to identify the top three flavours that we then wanted to bring into the pilot labs. But while our primary customer insight was around flavours, we also got back a secondary, unanticipated insight around how the consumers were clustered around the naming of products as well.'
But really diving into the customer insight, they found that it wasn't just about choosing the right flavour, it was choosing the right flavour in the context of a broader name.
'Spicy tomato salsa egg bites' reminded customers of the Mexican dish huevos rancheros. And so they were able to test 'spicy tomato salsa egg bites' versus 'Mexican egg bites with rancheros salsa'. They tested the same thing for New York pizza egg bites' compared to 'pizza egg bites'.
Why it worked and what you can learn from it
Such quick initial learnings through Attest saves Organic Valley between 10 to 20 times what it would cost to make the discoveries later down the line.
'The impact is coming in reduced time and improved next-round thinking that we're taking into focus groups where we've got a high-cost factor. '
Better understand your target market
With Attest's survey platform you can reach audiences from nat rep to super niche for rich consumer insights.
Launch your free survey
3. Little Moons used consumer insights to identify their ideal customer base
When Japanese ice cream brand Little Moons went viral on TikTok, sales increased tenfold.
How could they leverage the momentum after the views stopped growing?
They had to know exactly who would be willing to buy Little Moons on a habitual basis. Would that be the average TikTok user? They dove into their consumer insights to find out who was calling the shots in the dessert aisle.
The insights
Little Moons carried out a consumer profiling exercise aimed at identifying the bigger spenders on ice cream, to know who their real customer base was.
Ross Farquhar, Marketing Director at Little Moons said: 'Our social media following would suggest our audience were late teens/early 20s females. But Attest consumer profiling identified that the people driving most of the volume in premium ice cream are actually affluent 30+ year olds with more disposable income.'
Why it worked and what you can learn from it
Little Moons recognised that in order to translate the trend into the business outcomes they wanted, they were going to have to take the story of what was happening on TikTok and show it to people who weren't on the platform — affluent shoppers who were perhaps a bit older.
4. GoCardless used consumer profiling to get closer to customers
Another important part of customer insight is discovering the challenges they face — with your product, or something related. GoCardless explored consumers' payment challenges to increase the effectiveness of sales and marketing conversations.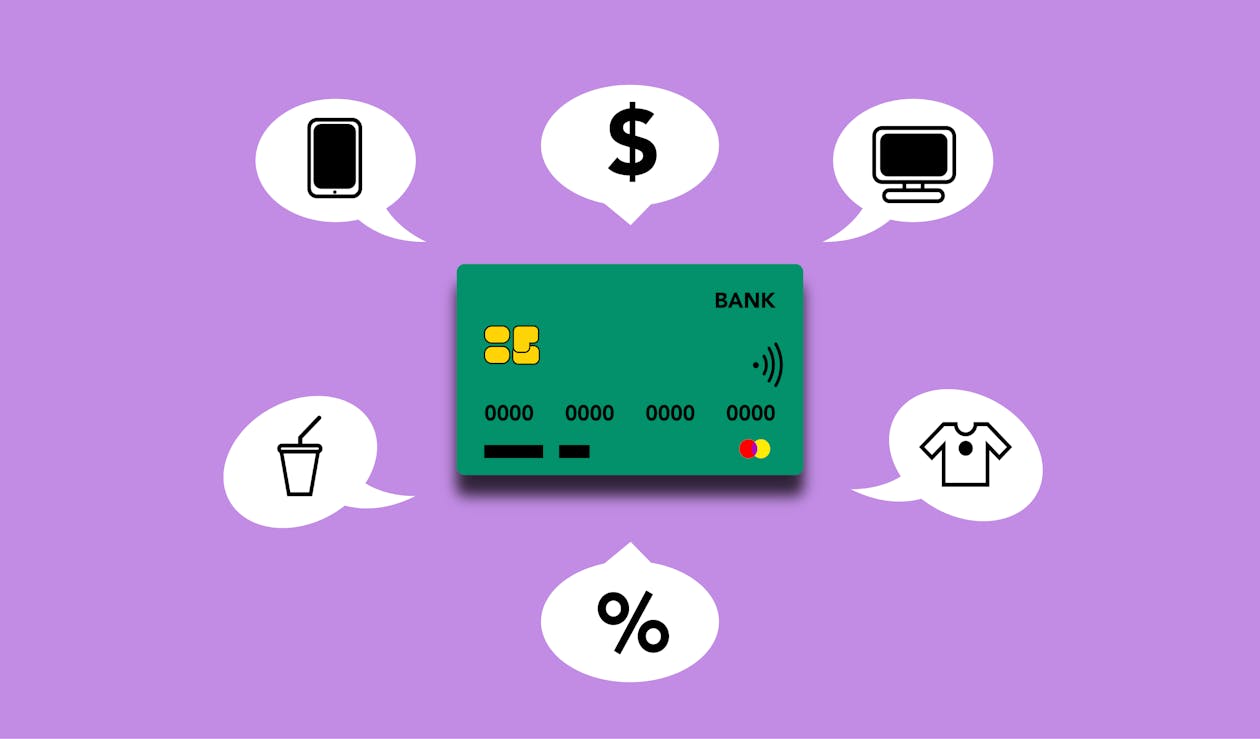 The insights
Online shoppers at the checkout can feel some really concerning pain points. GoCardless wanted to know what was really going on there, so that they could provide products that address the payment challenges they face and more effectively communicate the brand's value proposition.
Why it worked and what you can learn from it
Through Attest research the team established pain points across the payments process spectrum: from the cost businesses incur for payments, to international coverage and everything in between.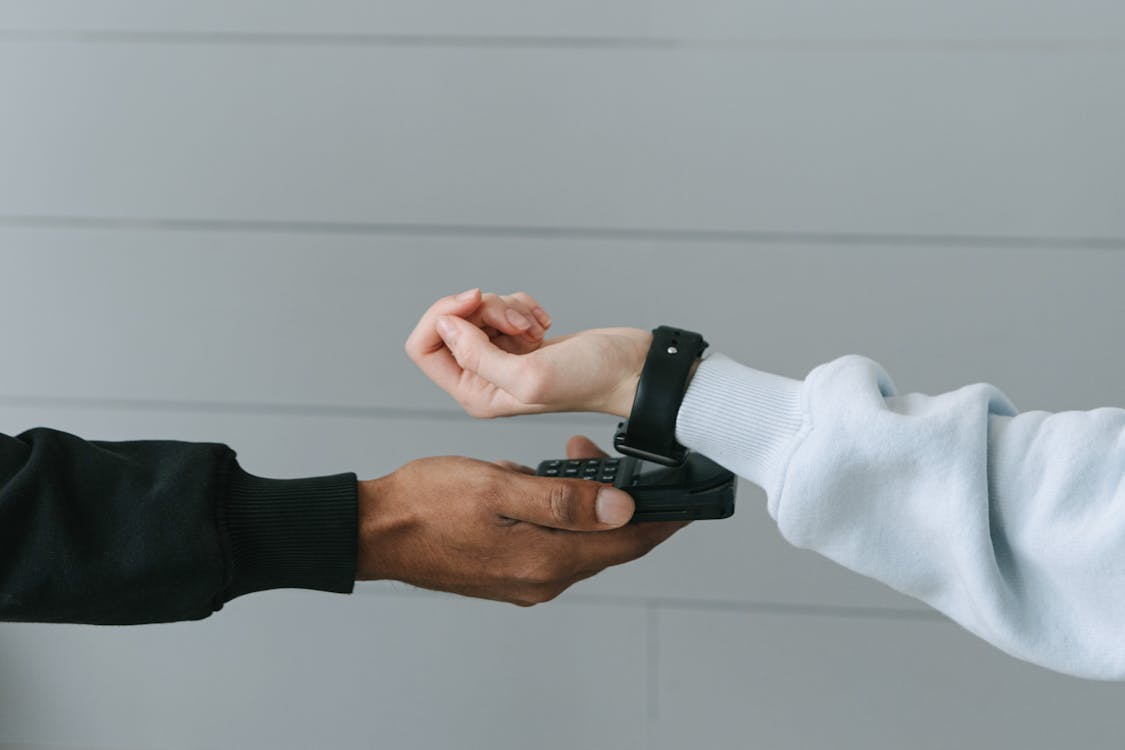 Every single solution they now launch is backed by research. This is helping them become the industry leader and has improved the maturity of their value proposition articulation, which they passed to their sales team, and which reflected in satisfied customers.
Siamac Rezaiezadeh, Director of Product Marketing at GoCardless said: 'Before using Attest, that framework was used in around 5-10% of sales conversations; after using Attest it's used in 25-30% of sales conversations.'
Do people still want red roses on Valentine's Day? Bloom & Wild dared to ask the question. And that got them record sales growth (and a lot of people had a more unique Valentine's Day than they've had in years).
The insights
Are red roses on Valentine's Day a cliché? Yes. And while it's still great to receive them, it can be incredibly hard to sell them. Are you really going to compete on price — and give your partner the cheapest option? Or would you like to give them something unique?
Through their customer insight project, Bloom & Wild learned that it was the last option, which helped them stand out from the crowd.
Why it worked and what you can learn from it
Charlotte Langley, Brand & Communications Director at Bloom & Wild said: 'We found that 79% of people would prefer to receive a thoughtful gift rather than something traditional, like red roses. 58% of people thought red roses were a cliché. So, that gave us confidence that we had correctly sensed growing reluctance towards those sorts of Valentine's Day clichés.
Flowers for spring? Groundbreaking. Roses for Valentines? Shocking.
The data didn't just help them improve what they offered and provide customer satisfaction, but it also got them some real press coverage, thanks to the daring No Red Roses Campaign.
All the best customer insight tools in one place
Find out how you can use consumer insight to get a deeper understanding of how to make your customers the happiest ones out there. Start with our free template to build a survey and access our audience of 125m people in 58 countries for the most thorough consumer insight research, quickly and easily.
Get ahead with consumer insights
Attest's combination of cutting-edge tech and human research expertise gives you the insights you need to create a truly targeted marketing strategy.
Get started for free!