Top 13 market research firms in New York City for real consumer insights
If you're a marketer or insights professional looking for insights into your target audience, then look no further than the Big Apple.
The market research industry is big and ever-changing, but there are some settled market research companies in New York that will help you make sense of your consumer knowledge.
Whether you are looking for a small market research company specialized in business consulting, a product innovation agency that organizes innovation workshops, or a strategic consulting firm that specializes in media research, New York truly has it all.
But how do you find the right company in New York that will help you achieve faster progress and helps grow businesses like yours with smart, custom research services?
We're here to help you out!
Navigating those firms isn't as easy as the grid that is New York City. If you're looking for a New York-based agency, let us help you—and give you some other tips along the way.
Hi, New York! Or better said: hi, everyone! Whether that's in San Francisco or the Middle East, Long Island City or Germany.
Truth is: we're wherever you are. Even though our team is divided between NYC and London, we are not a walk-in New York market research firm.
Not that we wouldn't like to meet you, but we want to give everyone access to our solutions and let them take control of their market research.
Bring professional research services and tools in-house
If you're looking for market research agencies in New York, but are also a big fan of DIY-ing it and having ultimate control over your market research, look no further.
With our market research tools, you are in charge of your market research, which means you can act on your hunches instantly and always have up-to-date data available to base your biggest business decisions on.
Market research is broad and markets change rapidly, so we make sure you have customizable tools at your disposal to subtract all the info out of the market you need. Whether it's for market analysis, concept testing, creating personas or getting to know your competitors better: our survey tool gets you the info you need, from an audience of over 125 million people.
And whether or not you and your team are research pros, our in-house team of market research experts are here to help! Whether you need expert guidance on your market research project, or just a second pair of eyes on your solid surveys, the Customer Research Team is here to help.
Get tech speed + research agency expertise
Get reliable market and consumer insights from Attest. You get a fast, intuitive platform AND designated research support from our in-house Customer Research Team experts.
Speak to our team today
Where can you find Attest in New York?
While part of our team is in New York (at 135 Madison Ave to be precise), we help you from anywhere!
2. Stax Inc.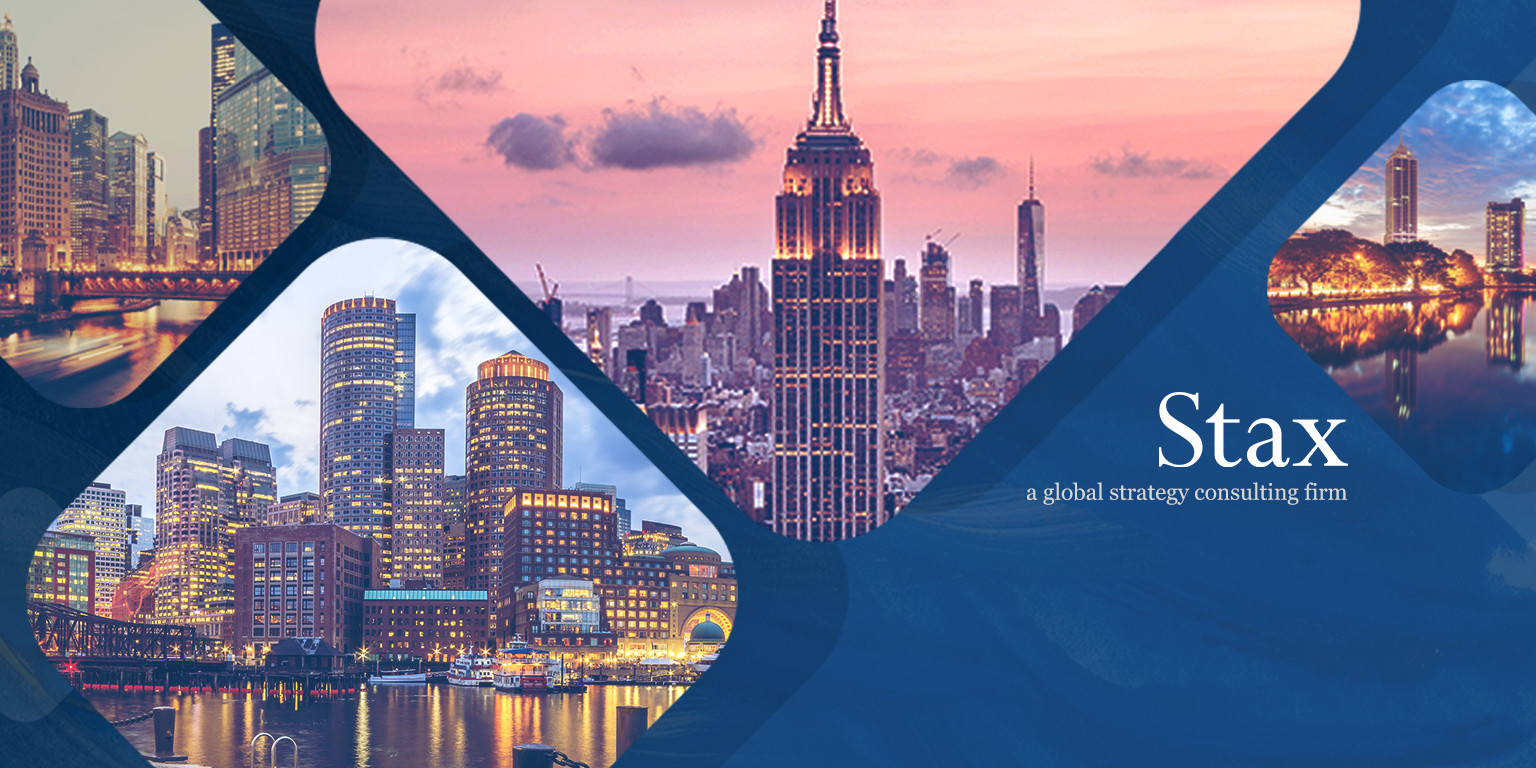 With over 25 years in the market research business and 180+ Global market research professionals in their team, Stax Inc. is. a safe choice when it comes to market research firms in New York.
The team specializes in private equity, operational improvements, exit planning, and strategy and growth for businesses in software and technology, healthcare, business services, industrials, consumer products and retail and education.
Experts in private equity and growth
Stax Inc. helps you understand what consumers want. They use the latest market research tools to give their clients a competitive edge and help them innovate new products that customers will love.
From global consumer exploration to a solid competitive analysis, they've got you covered.
They also offer sales effort optimization services to align your sales, marketing and product development.
Additionally, they supply local demand forecasts to strategically determine optimal locations for growth and expansion.
Where can you find Stax Inc. in New York?
600 3rd Ave, New York, NY 10016, United States
3. The NPD Group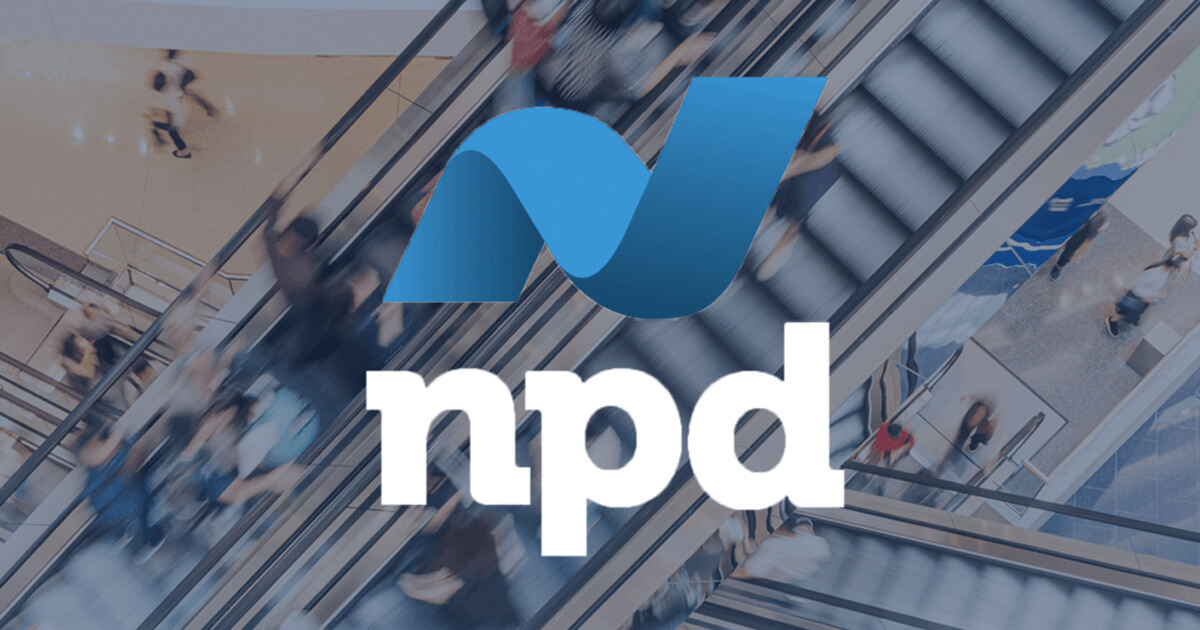 If you're a business looking for consumer insights into your markets or products/services, The NPD Group is a great global choice for strategy consulting and getting data to fuel your marketing strategy and develop a brand strategy your target audience will love.
Experienced and trusted brand strategists and market researchers
With offices around the world, including one in New York City, the team focuses on providing customized research solutions that use both primary (such as surveys) and secondary (such as industry reports) market research sources to give their clients comprehensive data-driven answers.
Their team offers advertising and research services for clients like Adidas, Walmart, McDonald's and Toshiba with a great variety of market research services, such as predictive analytics, consumer tracking and analyzing purchasing behavior in more than 24 industry sectors.
Where can you find the NPD Group in New York?
132 W 31st St, New York, NY 10001, United States
4. Ipsos North America
Ipsos North America is a staple market research company with over 18,000 employees. They've got offices all around the world, two of which are located in New York.
Experts in consumer research and customer experiences
Ipsos uses popular data collection tools, like online surveys and focus groups, to give businesses reliable information about their target audiences.
The team specializes in solutions for customer experience analytics, so if you're looking to improve consumer experiences, they're worth checking out.
But there's more, like brand tracking and advertising effectiveness studies. And, they also help out with research outside the field of marketing, for instance for healthcare and public affairs.
Where can you find Ipsos in New York?
360 Park Ave S 17th floor, New York, NY 10010, United States
5. Nielsen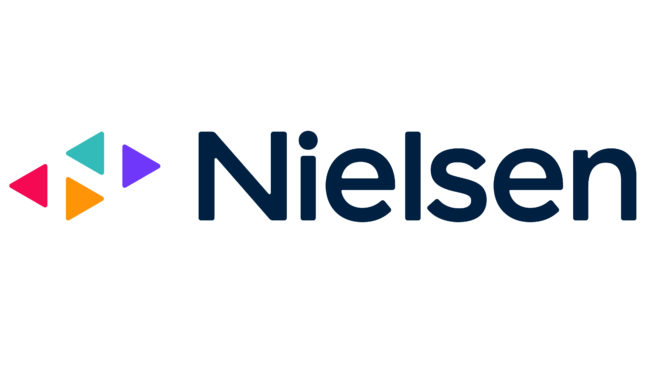 Nielsen is a global market research firm headquartered in New York City that provides insights and data about what people watch, listen to and buy. The company has over 44,000 employees in 100 countries.
Experts in media research
The team focuses on research solutions that revolve around consumer behavior, and especially media consumption habits.
Their main services focus on audience measurement, media planning, marketing optimiziation and content metadata.
They offer both qualitative and quantitative research services as well as analytics solutions to help businesses make informed decisions about their target markets.
Where can you find Nielsen in New York?
675 6th Ave, New York, NY 1001
6. Kantar Group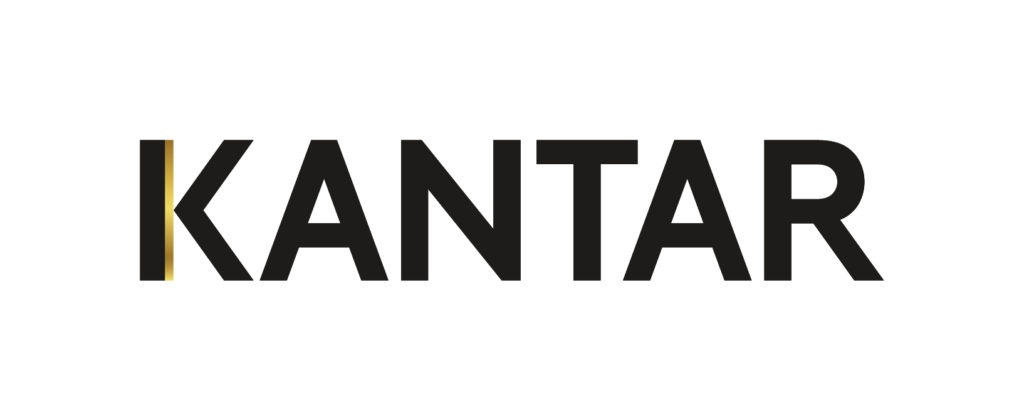 Kantar is one of the world's largest data-collection companies. You've probably heard of them.
Whether you need online or offline data, they've got a team and the tools to get it.
They also have a team of specialists who develop custom market research solutions based on your specific business needs, for the more complicated research challenges.
Experts in business strategy for retailers
Their specialty? The team focuses on helping you gather the data to create an efficient and effective retail strategy.
They track more than 750,000 consumers worldwide who tell them about their household's shopping decisions.
If you really want to understand shoppers better and adapt your retail channels to their needs, Kantar is a great ally.
Where can you find Kantar Group in New York?
Three World Trade Center, New York, NY 10048, United States
7. comScore

comScore is a global media measurement and analytics company that provides data about digital audiences.
They work in several fields, such as automotive, digital media, financial services, FMCG, pharmaceutical, retail, technology and travel.
They work with transformative data science and provide audience insights across digital, linear TV, over-the-top (OTT) and theatrical viewership. If you're looking for an experienced third-party source for reliable measurement of cross-platform audiences, go find them in New York.
Where can you find comScore in New York?
7 Pennsylvania Plaza, New York, NY 10001, United States
8. GfK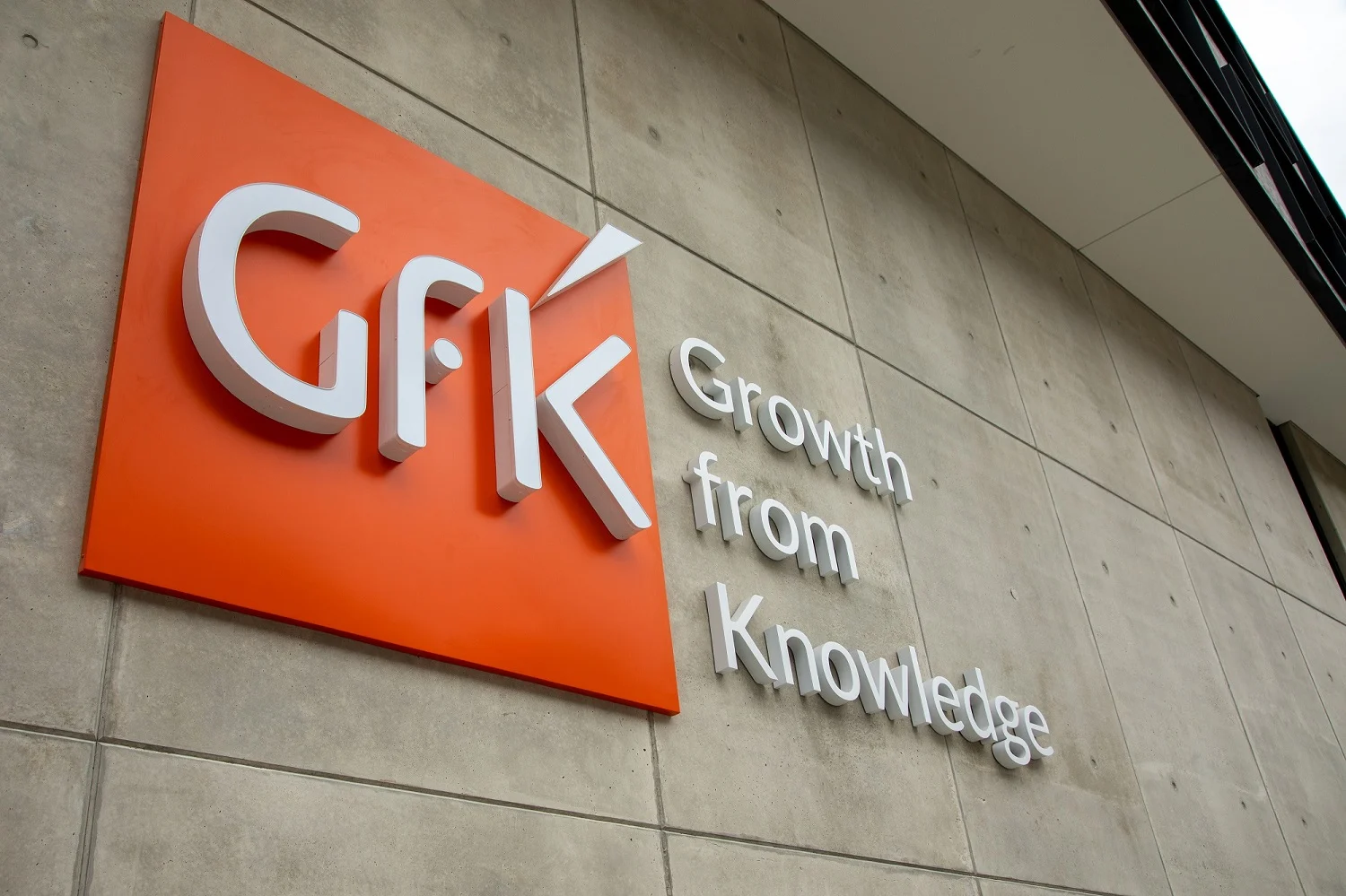 Growth from Knowledge, with GfK. They're a global market research firm that provides data and insights about consumer behavior and markets.
They combine data science, AI-fueled market research technology and human research experts to give clients a 360-degree view of consumers across different markets.
Global market research company
You can dive into their extensive reports on consumer trends or get your own data in your personal dashboard with your own data on demand generation, a mapped out customer journey, and segmentation and targeting insights.
If you're looking for established market research firms in New York with a team that specializes in big data consulting, GfK might be a match.
Where can you find GfK in New York?
200 Liberty St 4th floor, New York, NY 10281, United States
9. Probe Market Research

If you're looking for a midsize market research company that can help you gather big data and provoke insights in a tried-and-tested way, Probe Marketing is a great choice.
Experts at recruiting and practical research services
Some research can't be done over the internet. If you are looking for focus groups, want to do hall tests, mystery shopping, product trials or telephone research, Probe Research is your partner in New York.
They are expert at great impressions, making sure the recruiters who gather your respondents do so in the most effective way. They've been growing strong sine 2005 and provide their recruiting and research services all across the States.
Where can you find Probe Research in New York?
122 E 42nd St Suite 1620, New York, NY 10168, United States
10. Forrester Research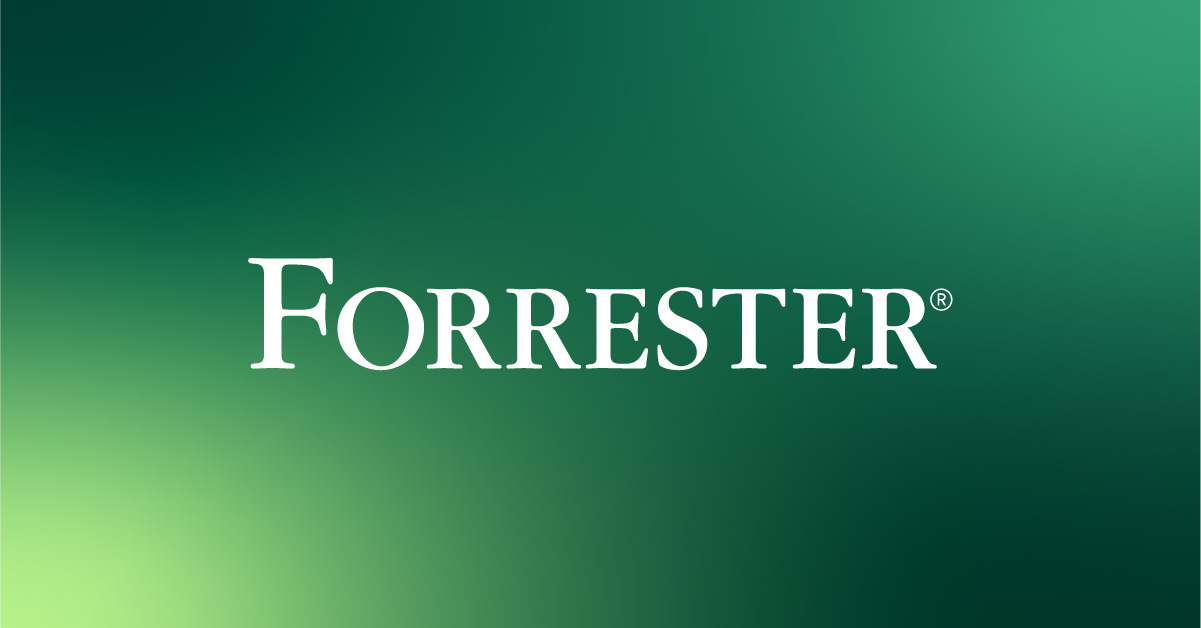 Forrester Research is a global market research company with over 35 years of experience and offices around the world—including one on 5th Ave in New York.
The firm provides insights and data about technology, communications and e-commerce industries. Their aim? Give you the info you need to excel in what they call 'customer-obsessed marketing'.
Big data consulting for innovative marketing models
The Forrester Research team specializes in clients in the technology space, B2C and business to business marketing, sales teams, product management and even governments, with a wide variety of research services. Think Channel Marketing, Customer Experience, Demand & ABM: their
Where can you find Forrester Research in New York?
160 5th Ave # 3, New York, NY 10010, United States
11. Insider Intelligence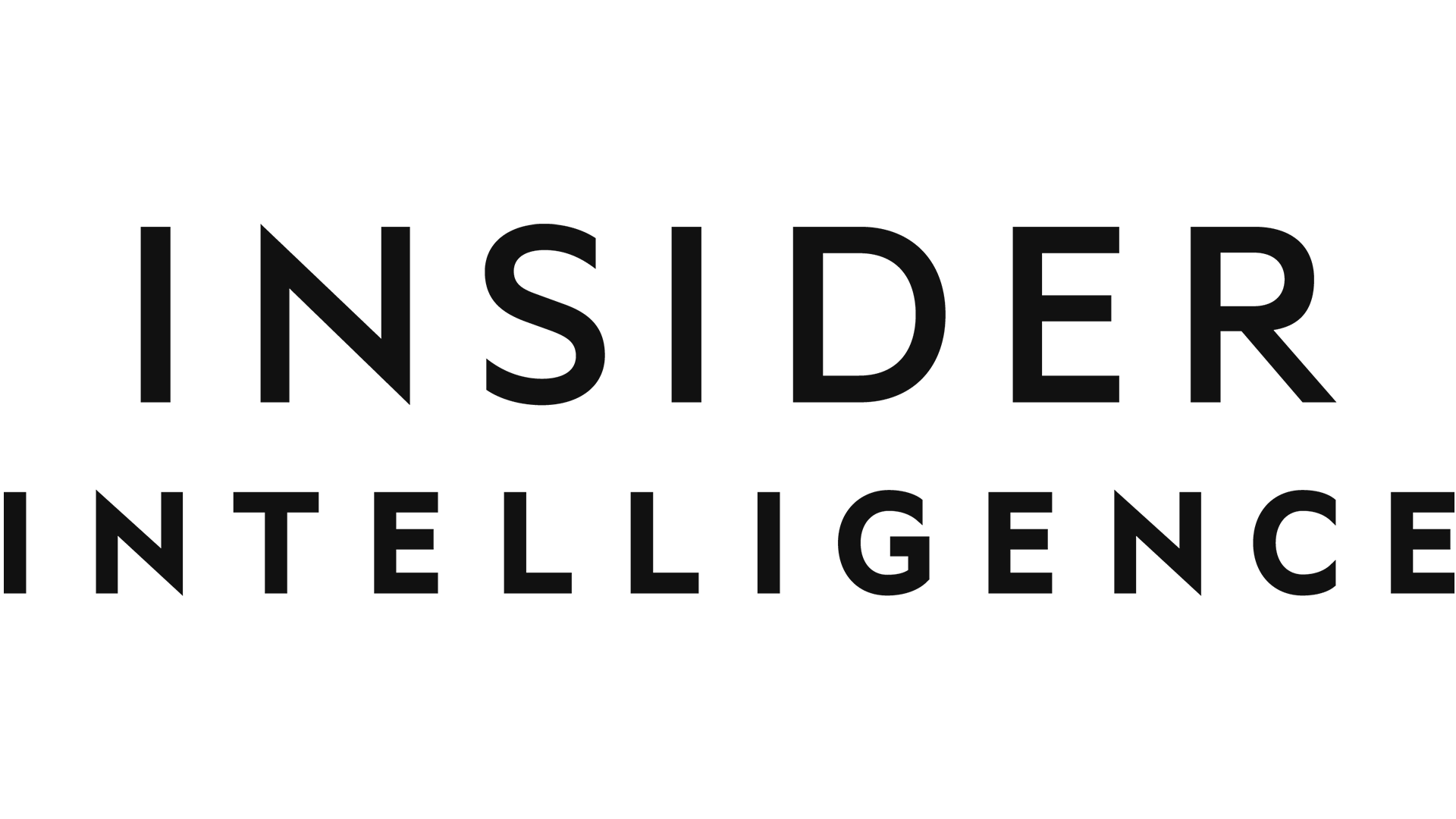 Insider Intelligence is a global market research firm that provides insights and data about digital marketing and media trends. They've been in the game for over 25 years and are considered a leading expert in marketing research.
Market research company that fuels your marketing strategy
They provide their clients with insights on how consumers spend their money, and how marketers and advertisers scan work with this to succeed in today's competitive world.
They create reports that range from overviews of the big and small trends, to detailed product and company comparisons.
Where can you find Insider Intelligence in New York?
11 Times Square, New York, NY 10036
12. MRI-Simmons

Simmons Research is a U.S.-based market research company that offers media and advertising research, consumer insights, and retail measurement.
They focus on American consumers and they gather data through both ongoing surveys and passive measuring of a multitude of metrics.
Clients can use their Smart Search platform: a comprehensive consumer intelligence search engine that allows you to search through thousands of consumer behaviors in seconds for any type of market research need.
Where can you find MRI-Simmons in New York?
200 Liberty St. 4th floor, New York, NY 10281, United States
13. Kelton

Looking for market research agencies in New York with journalistic expertise? Kelton is your partner. They work from 6 continents, 48 countries, and have a branch close to you in New York City, too.
The firm was founded by journalists, so you know the knack for research is covered. They now operate with a team of social scientists, data analysts, designers, marketers and idea engineers to bring the knowledge and data together in actionable insights that fuel your marketing and products.
You can reach out to them for help with competitive research and market positioning, audience personas to drive marketing personalization, brand positioning framework, brand architecture map, brand voice principles and much more.
Where can you find Kelton in New York?
38 W 21st St, New York, NY 10010, United States
Work with the best market research company, no matter where you operate
These are just some of the many amazing market research firms located in NYC that can help you gain valuable consumer insights into your target audience, so you can make the most informed decisions possible when designing your marketing campaigns or developing new products for your business!
Can't decide and want more control over your research, without hiring a whole in-house research team?
Try Attest: we are wherever you are, with our fully-online tools. You are completely in charge of your market research and can conduct new research whenever, wherever—with the help of our dedicated research experts to back you up.
Working with a traditional market research firm can be great and friendly, but sometimes you want to act fast, play around with some research possibilities or launch a survey quickly and cost-effectively: Attest lets you do all that, and then some. And you maintain control of your insights and data.
Don't know where to start? We've created plenty of templates for you to discover our tools with, like this market sizing template. Try it out or book a call with our research-loving team to see how we can help you get the best insights in no-time.
Whether you need brand tracking services or shopper insights tools, there's something out there for everyone—so don't hesitate to use our resources today!
FAQs
What are some of the top market research firms in New York City?
There are a number of top market research firms in New York City that offer a variety of services. If you want to be in control of your own market research, Attest is a great choice that doesn't limit itself to New York City. It's a complete market research tool with survey options for all your market research needs.
If you'd rather outsource your market research, New York has many great options. For example, Ipsos is a global firm that specializes in custom research, including online surveys and qualitative interviews. They have a team of experienced researchers who can provide insights on a wide range of topics, from consumer behavior to brand awareness.
Another top firm is Nielsen, which offers both online and offline research methods, as well as data analysis and consulting services. They have a team of experts who can provide insights on everything from media consumption habits to retail sales trends. Finally, GfK is a leading research firm that provides custom solutions for both business-to-business and business-to-consumer markets. Their team of experts can help companies to better understand their customers and make informed decisions about marketing, product development and more.
Should I choose a market research firm or do it myself?
Hiring a market research firm can be an expensive proposition, but it may be worth the cost if you can't source the data yourself in a cost- and time-effective way. If you want to be in control of costs, time and resources, using a tool like Attest is a great option.
How do I choose a market research firm in New York City?
Start by asking yourself what you need, and what the goal of your research is. There are many market research agencies in New York that would be capable of helping you conduct research, but you want one that specializes in your field, is easy to reach and works fast—all that within your budget. If this proves hard to find, don't fret! You are more than capable of doing your market research in-house with a tool like Attest. We'll set you up with all the tools you need, plus a dedicated research expert in case you need some guidance.
What is the process of working with a market research firm?
When working with a market research firm, the first step is to develop a clear understanding of your project goals. Once these goals are established, the research firm will design a custom research plan that fits your needs. This plan may include focus groups, online surveys, telephone interviews, or any other number of research methodologies.
Once the research plan is in place, the firm will begin to collect data. This data will then be analyzed and interpreted, and finally presented to you in the form of a report. The entire process can take anywhere from a few days to several months, depending on the scope and complexity of the project. Throughout the process, it is important to maintain open communication with your research firm in order to ensure that the project is on track and that your goals are being met. Market research platforms like Attest let you get started with your research quickly, and gather your reliable data quickly as well.
How much does it cost to work with a market research firm in New York City?
The cost of working with a market research firm in New York City will vary depending on the size and scope of the project. For smaller projects, firms may charge an hourly rate of $100-$200. For larger projects, firms may charge a flat fee of $5,000-$10,000.
The cost of a project will also depend on the methods used, such as online surveys, focus groups, or interviews. In addition, firms may charge additional fees for expenses such as travel or data analysis. As a result, the cost of working with a market research firm can vary significantly depending on the needs of the client.
Use New York's #1 market research firm
With Attest you get reliable consumer insights FAST! You also get designated research expertise from our team of industry veterans. Speak to our team today!
Speak to our research experts